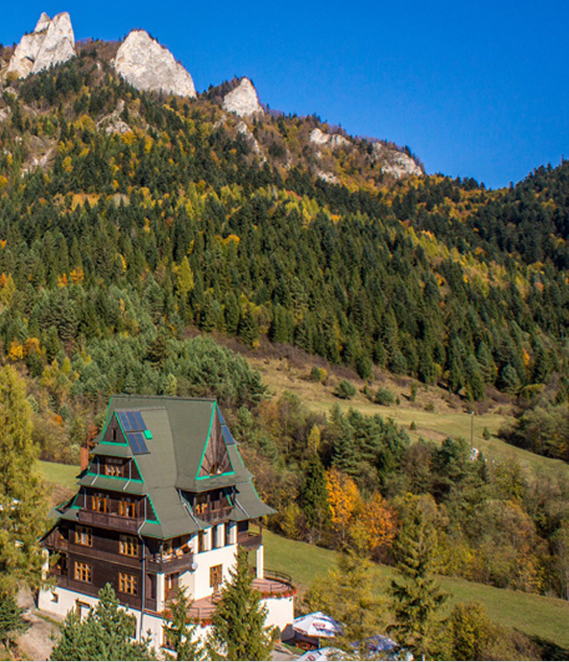 Mountain hut
Our Mountain Hut is situated in the Pieniny Mountains at the foot of the most famous peak Mount Trzy Korony – which also gave the mountain hut its name
From the rooms of the Mountain Hut you can see scenic views of the said peak, the Dunajec River gorge, The Red Monastery and the Bielskie Tatra Mountains on the Slovak side.
Looking through the window you can see the raftsmen steering their rafts down the river.
The Mountain Hut offers cheap accommodation in the Pieniny Mountains. At present we have 50 beds in 2-,3-,4- or 5-person rooms. The total number of rooms is 17. All of the rooms have bathrooms.